Commissions
I've created many unique doodles for clients over the years. 
From couples having a picnic in a meadow that's about to be trampled by a huge monster, a zombie toyshop keeper hanging about with her zombie toys, historic landmarks from around the world getting grabbed, eaten and blasted with lasers to cute family portraits in front of their home surrounded by favourite toys, with a huge robot lumbering over the horizon.
I've helped to illustrate children's books, adult books ( not that kind! ) event posters, medical leaflets, clothing and all sorts of merchandise.
If you want my doodles to illustrate your ideas for whatever purpose then get in contact.
I have a base line of £150 for a unique, detailed doodle. This includes the doodling, the printing up to A3 size, any larger sizes will incur an additional small cost and the delivery (if based in the UK)
This price is the default for a full illustration, if a simple doodle is required a lower price will be arranged!  Also any major additions will be discussed and charged for if appropriate.
All you need to do is use the contact form below or email me at DixonDoesDoodles@gmail.com with the details and I'll get doodling!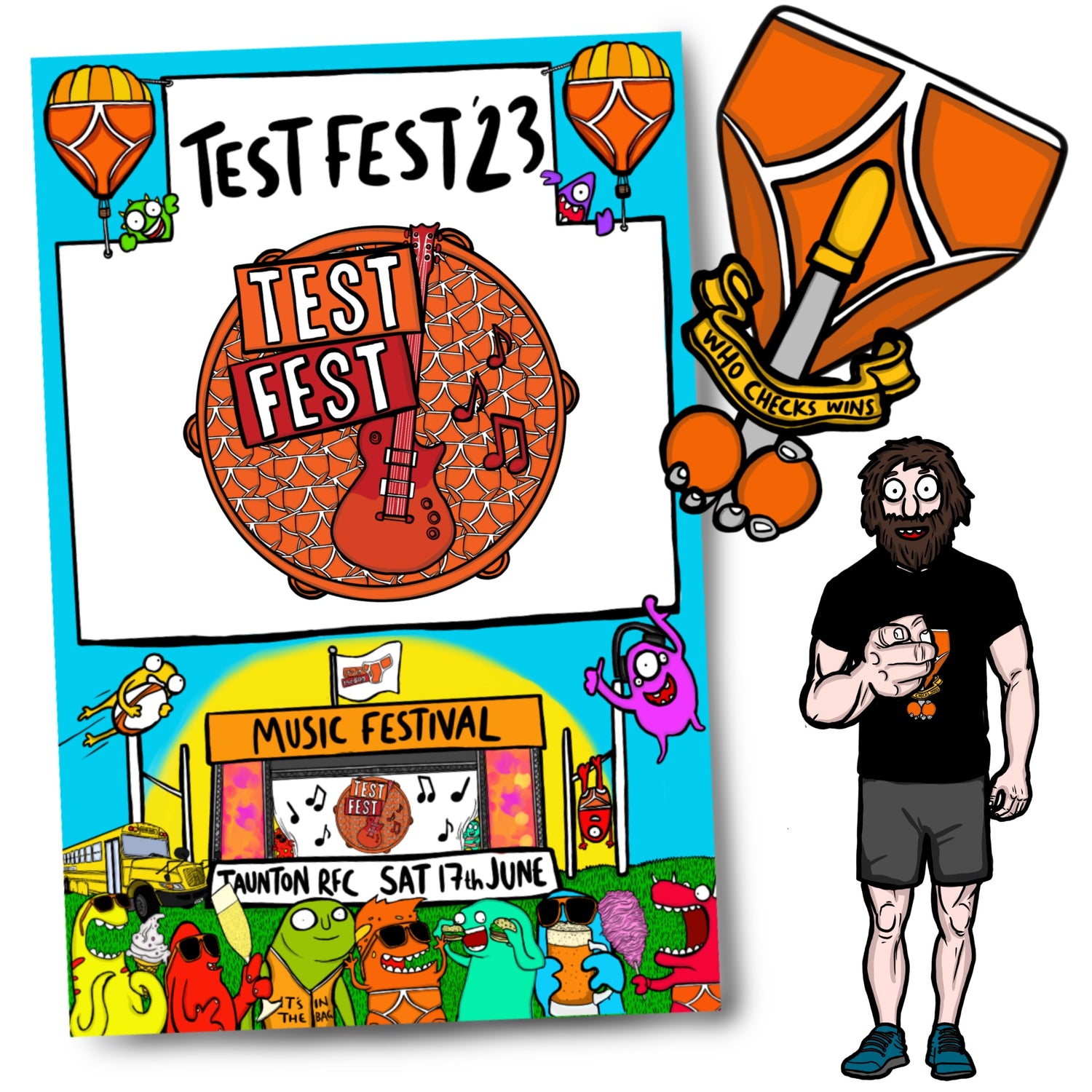 It's In The Bag!
It's In The Bag are an awesome charity supporting those affected by testicular cancer. After being helped by them personally and following their great work I was asked to help out with some promotional doodles. They're a great team. Go see what they do here It's In The Bag